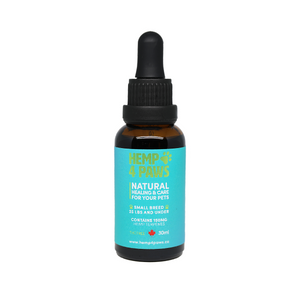 This product contains 150mg of hemp terpenes and is recommended for small pets (less than 25lbs).
Anxiety, cancer, seizure, epilepsy, pain, chronic inflammation, bowel disease, nervous system, appetite, nausea, cardiovascular health, and arthritis.
CO₂ extracted hemp terpenes and organic cold-pressed hemp seed oil.
*
If your pet is currently on a prescribed medication, please consult your Veterinarian before taking.