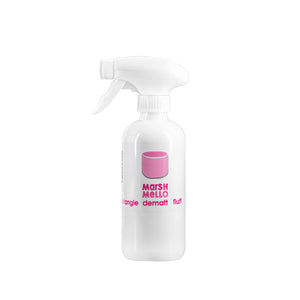 Finally! You can sell these 10 oz. size to your own *custies! A Great WHOLESALE PRICE!  Available NOW!  Ships to USA & Canada only!  Perfect fit for your tiny salon or full storefront retail boutique!
Great Handy Size for your Customers!  Doodle lovers, Havanese, Shih tzu....:D!
Comes with wide fan sprayer
Your Dog Moms & Parents will Love!